Posted by: Jen | on February 1, 2015
So, February has begun and Winter stuff will be temporarily removed in honor of Valentine's Day during the first half of the month. Despite that, the biggest change is really just to the centerpiece of Castleton: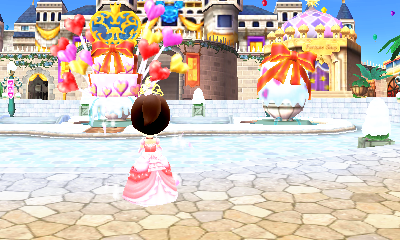 You'll also be able to find a group of Valentine's Balloons (just a single item) in Scrooge's shop! I hope it'll pop up for me rather quickly…
Besides that, a new month brings us some new free DLC–The Casual Stitch T-Shirt: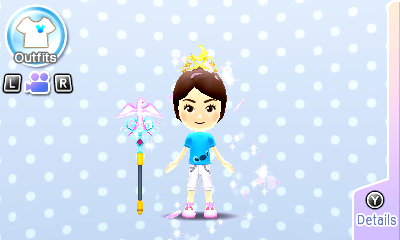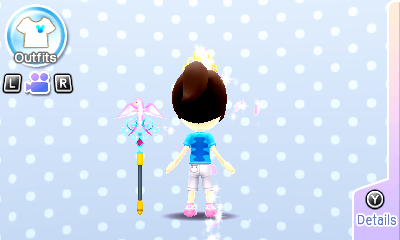 If you're still missing Winter and/or Ice stuff, don't worry too much. You will have from February 15th to the 28th to finish up your collection!
Note: I received the game early from Nintendo. Thank you, Nintendo! 😀 If you are interested in Disney Magical World, you may want to look into picking it up!