Daily Playthrough
now browsing by category
So, it's the first month and a new year which brings us both our usual free monthly shirt and a special Japanese pack. I'm incredibly happy this came over as I was worried it wouldn't–Japanese items have been region exclusive in Animal Crossing since Wild World, Tomodachi Life had so many things changed complete, and in Style Savvy: Trendsetters, an entire shop was removed and we still have yet to receive the latest update… Just it usually doesn't happen. I do not really understand why, but I can't say enough how happy I am they did release it here. But yes, onto the DLC!
Japanese Cafe Set – $2 – Like all the other recipe packs, it comes with a bunch of stuff. New outfits, a whole new cafe set, recipes, and this set is the only way to get Cafe pictures of Mickey and Minnie in their New Year outfits! You can get pictures of them with it outside too though if you've done enough favors for them.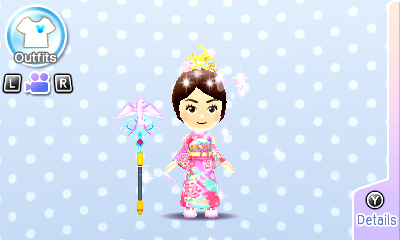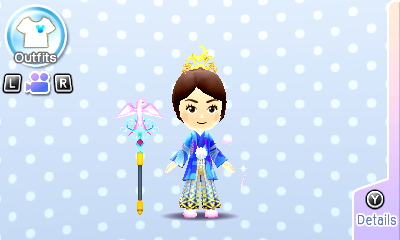 You're given the main part of the outfit, the wallpaper, and floor to start, but everything else you need to make. The full outfits: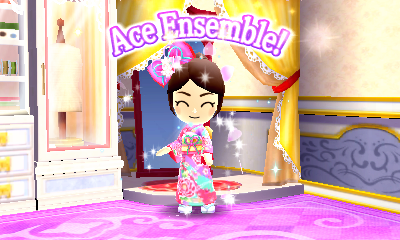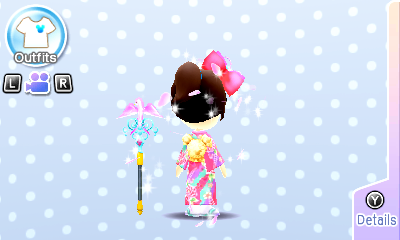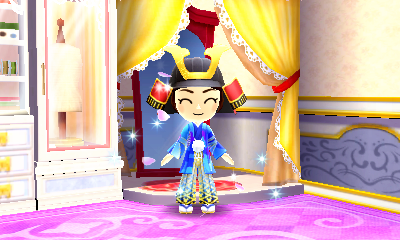 The full cafe layout: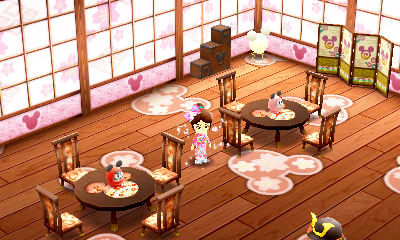 And the Japanese bed: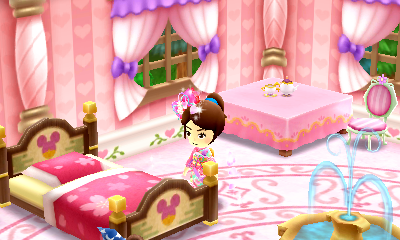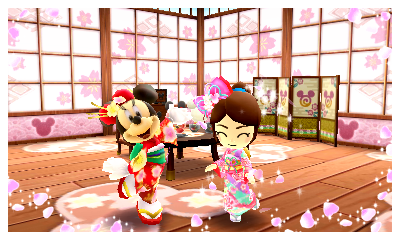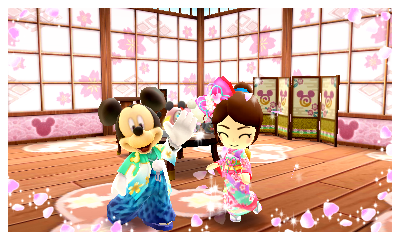 Happy New Year, everyone! <3 Also, everyone will be wishing you a Happy New Year today as well 😀 Some clips even voiced which is pretty cool! Note: I received the game early from Nintendo. Thank you, Nintendo! 😀 If you are interested in Disney Magical World, you may want to look into picking it up!