Posted by: Jen | on April 19, 2014
Still Easter weekend so another quick entry today, but day favors:
-Resident wanted 5 Soap Bubbles
-Resident wanted 5 Yellow Citrus
-Resident wanted 15 Golden Sand
-Daisy wanted a Collection Rack which I was finally able to give her and thus, picture: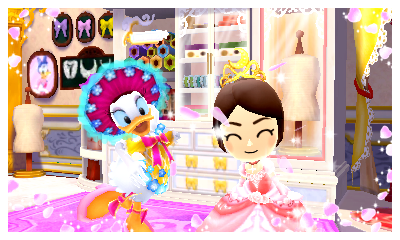 -Dewey gave me the same riddle he always gives me.
Goofy also wanted to take a picture:

And not too long after, 5PM hit:
-Pluto wanted a Bony Crystal… But then Mickey and Pluto wanted to take a picture: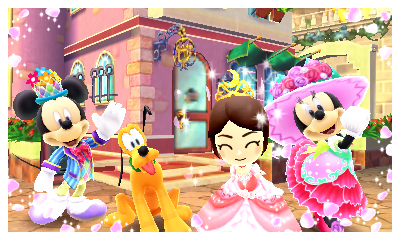 -Resident wanted Exotic Coffee
-Resident wanted Oasis Dogbane
-Resident wanted 15 Grace Lily
…and again no 5th favor? 🙁
I then did some planting: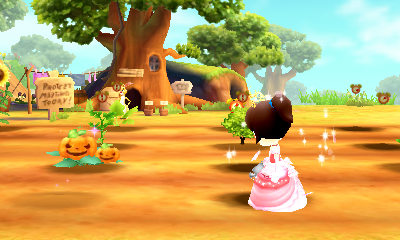 Then headed to the Castle for card trading. New cards:
-Beauty and the Beast 10
-Jungle Book 04
-Mickey Mouse 20
-Pinocchio 04
Which brings me up to 234/300.
And that was it for today~
Note: I received the game early from Nintendo. Thank you, Nintendo! 😀