Posted by: Jen | on July 1, 2014
So, with July we get new DLC. Right now, the only thing up is the Casual Mickey Shirt, but it didn't say "New" and the Easter stuff is still there so I'm hoping there could be more coming later today… Sadly, it looks like it really is just the Casual Mickey T-Shirt this month. T~T
But for now, here's a picture of the front and back of the new free Casual Mickey T-Shirt: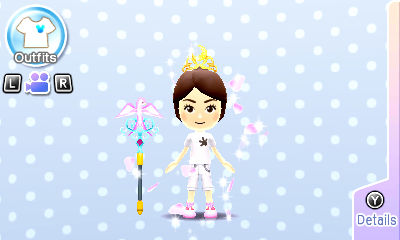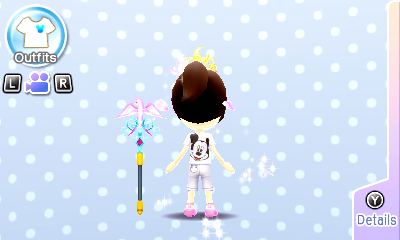 You should also notice Easter is now over so the decorations are gone: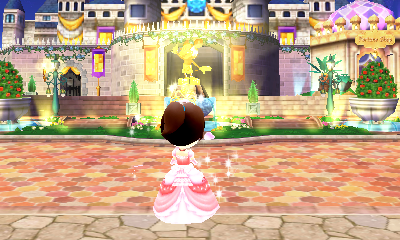 It's been so long since I've seen it like this.
Note: I received the game early from Nintendo. Thank you, Nintendo! 😀 If you are interested in Disney Magical World, you may want to look into picking it up!