Posted by: Jen | on November 18, 2014
So, while I still need quite a few things, I've at least managed to finish up with Christmas-themed parties in the game as 6 combos were enough to get Donald, Daisy, and Goofy to show up.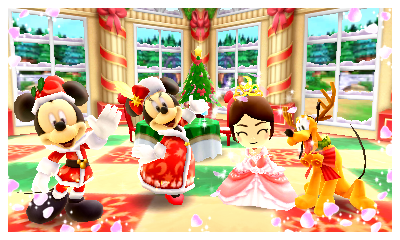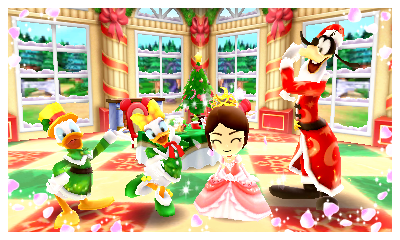 I've noticed it's almost always Mickey and Minnie (with Pluto if Pluto is in said theme) for the low combo group with Donald, Daisy, and Goofy for the higher one. It's a good thing it didn't need all 8 combos though as the third Christmas decoration is only available on Christmas Day so it'd be a long wait.
It'll be a while for Winter as while Winter favors are currently available (until the 14th of December anyway–then they take a break until the 26th…), the Icy furniture will not be for sale until after Christmas so I only have the picture with Mickey and Minnie for now: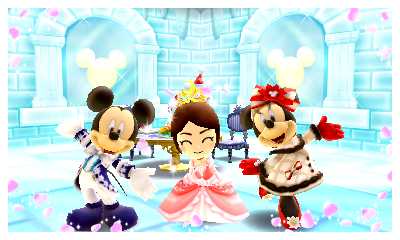 I've made a good progress on recipes too with just 2 Christmas Recipes left–I still need 3 more for Winter though. The recipes I've managed to earn are adorable though so I am excited for the rest: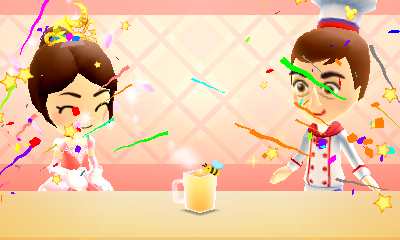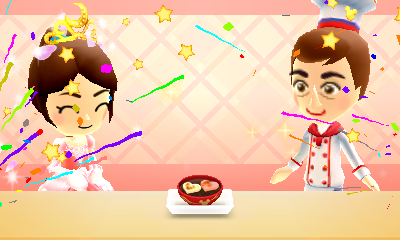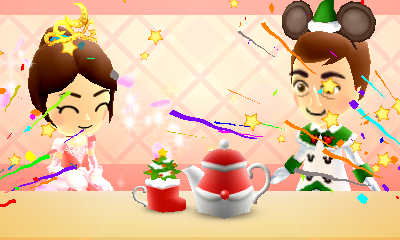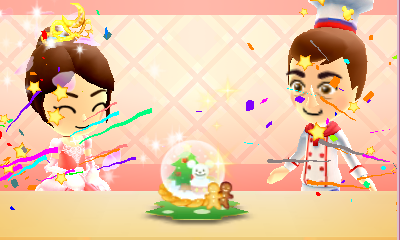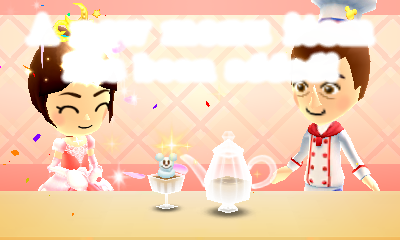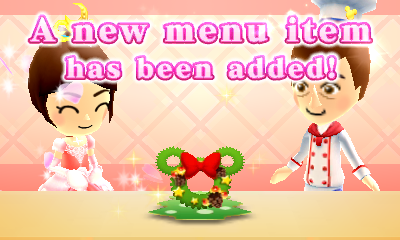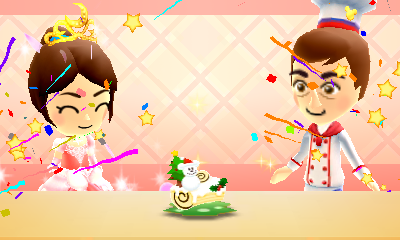 I really love the cute Snowmen: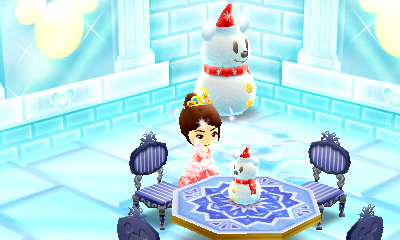 Unfortunately, those and some other recipes are really all I can get right now. The Table, Chair, Counter, and a decoration will have to wait until they are finally on sale.
Speaking of stuff on sale though, there's lots of new outfits for the colder weather seeping into Castleton. I still have quite a few to go needing parts for 11 different sets x__x I hope I can get them all before they are gone.
Finally, like Halloween had the purple hue around the center of the plaza at night, for the holidays they are surrounding the area with Snowflakes: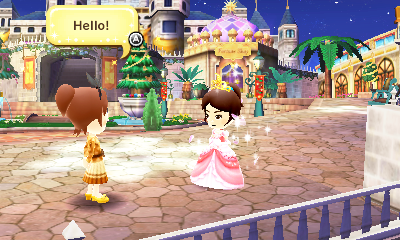 So cute!
Note: I received the game early from Nintendo. Thank you, Nintendo! 😀 If you are interested in Disney Magical World, you may want to look into picking it up!