Posted by: Jen | on February 9, 2015
While I sometimes have trouble, I never usually have as much as I did with the Valentine's Balloons: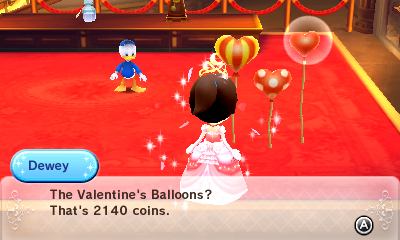 Despite their price, they are actually quite rare and considering you can only get them for 2 weeks… well, not fun. If you haven't gotten them yet, please realize that Valentine's Day is your last chance to do so!
Also, keep in mind if you do miss them, it won't really show up at least… The balloons do not show up in any collection due to being in the same category as the Unibearsity Bears. I think a Valentine's Day set could've been really nice, but oh well 🙁
But yes, the decorations (as I posted in the last entry) and lovely lit up hearts will be going away as well once Valentine's Day is over: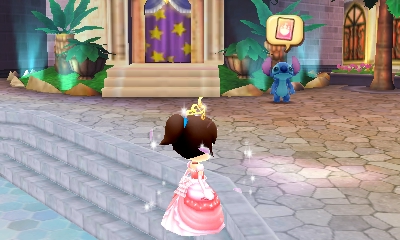 Note: I received the game early from Nintendo. Thank you, Nintendo! 😀 If you are interested in Disney Magical World, you may want to look into picking it up!