Posted by: Jen | on April 2, 2014
So, while I still continue to fail with getting the special wand ! alert thingy (apparently 2 of the combos/8 with !'s is not enough T__T sorry wallpaper, carpet, table, and chair)… There were some good things tonight.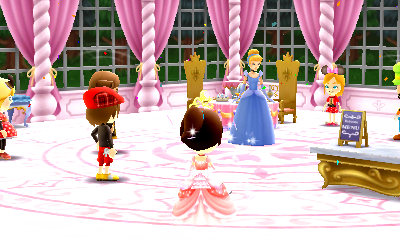 I really should just try to look into who'd be the cheapest "expensive" set-up or something.
But yes, I managed to get the 180CM fish: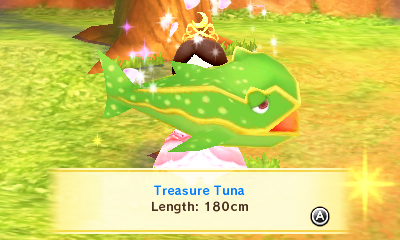 So now the only fish sticker I still need is getting the Legendary Fish… wherever it might be.
I also finished two more Alice episodes so yay. And I got all the Backwards Clovers I need for Fountains… still need 2 more Thundershock Plates (need to figure out the best floor in the Castleton Dungeon for them) and another Shinestone Plate but yay for Progress–I could make my first one now! You know, if I had 185K anyway.
Note: I received the game early from Nintendo. Thank you, Nintendo! 😀