Posted by: Jen | on April 13, 2014
So, I was about to head to bed when I noticed a SpotPass alert and decided to give it a shot… I didn't get any from any of those who visited, but I did get one new card from trading–Pocahontas 01! Which pushed me up to 200!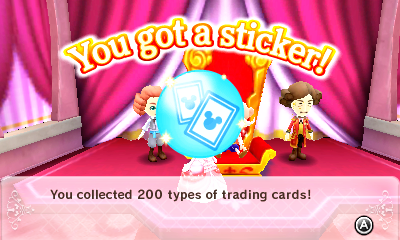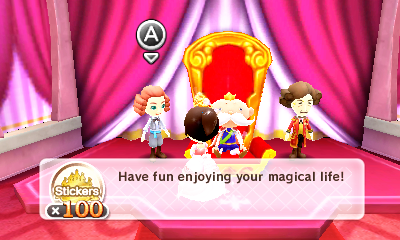 This also unlocked a new greeting for me–"Puff Up":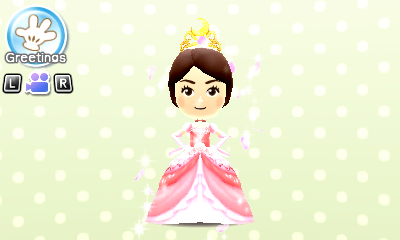 I then quickly headed over to Yen Sid's tower to unlock it…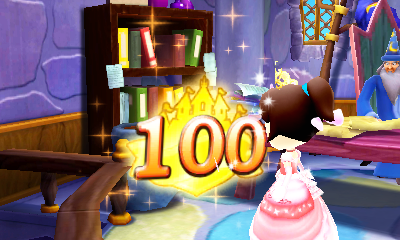 I was actually expecting some special version of the credits or something, but instead, Yen Sid got up from his desk to talk to me.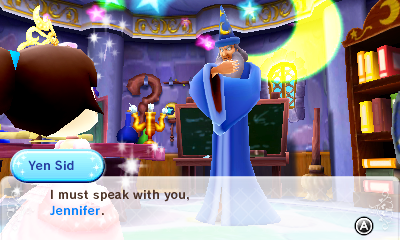 And then Mickey showed up too!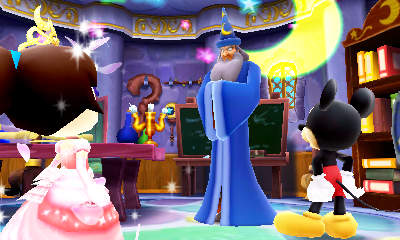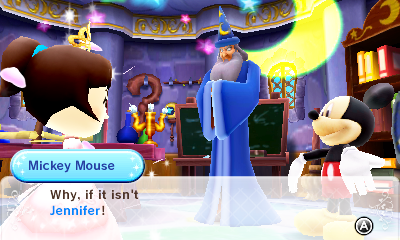 We took a picture <3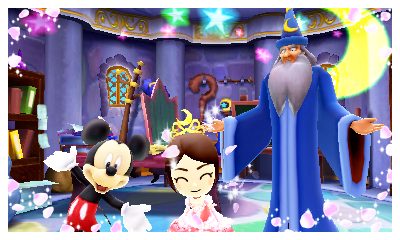 And Yen Sid said some insightful words: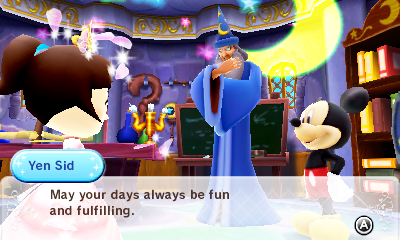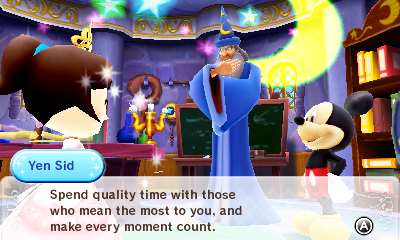 After the scene, I was given some… fairly familiar articles of clothing: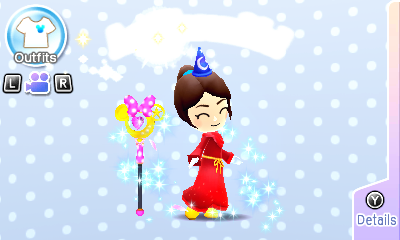 😀 😀 😀
And with that, I have officially completed stickers! Now it's all my personal goals 😛
Video version!: