Posted by: Jen | on April 24, 2014
So, I ended up playing a bit later today than I expected, but thankfully was still in time for Day Favors:
-Prince Phillip wanted Stardust Rhinestone
-Resident wanted 10 Cracked Bricks (maybe I can get enough today)
-Resident wanted 1 Big Acorn
-Resident wanted 1 Pearl Bubble
-Huey wanted a Diamond Bubble
There were very few characters out today sadly which meant I didn't get many cards to trade later either :/ I then headed to the 100 Acre Wood for more farming.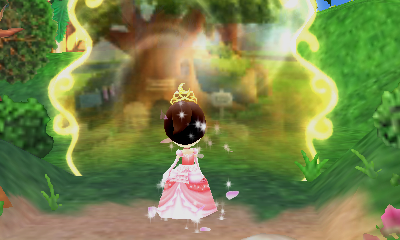 After that, since I wanted to get more Cracked Bricks (I could really use more Unmelting Ice and I don't feel like playing in Castleton's Dungeon), I decided to head to Cinderella's World for a bit.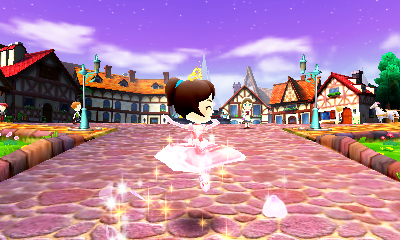 Sadly, I didn't have much luck at all and then had to take care of things which lead to it being past 5PM when I got back T~T So, Evening favor time:
-Resident wanted 3 Pearl Bubbles
-Resident wanted 3 Rockcandy Rock
-Resident wanted me to wear a Western Outfit
-Scrooge wanted a Sapphire Bubble
-Doc wanted a Dwarf Chair
My mom then needed me to help her out with the game @-@ Which took quite a bit.
Then it was card time! New cards:
-Lady and the Tramp 03
-Sleeping Beauty 06
-Pirates of the Caribbean 05
243/300 now 😀
And now, back to episode-ing!
Note: I received the game early from Nintendo. Thank you, Nintendo! 😀