Posted by: Jen | on October 4, 2014
So, I FINALLY got the favor for the Halloween Wallpaper! Yay!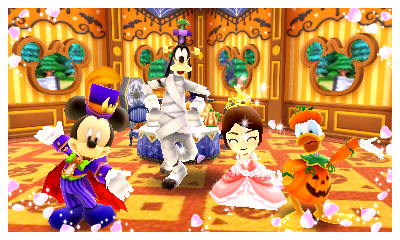 And of course, all 8 combos meant Donald and Goofy finally showed up in their Halloween costumes.
Plus, I managed to get the final favor I needed to finish for Jack which let me get this picture: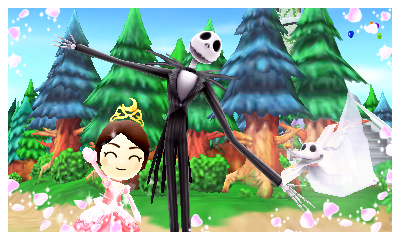 Now it's just back to trying to get more of Minnie's Cafe Medals and making stuff… at least until the Winter events start!
Note: I received the game early from Nintendo. Thank you, Nintendo! 😀 If you are interested in Disney Magical World, you may want to look into picking it up!