Archives
now browsing by author
We have 2 free items this time! (Though, according to the notice, the second one isn't supposed to be available until the 7th of September! So it may not be there for you…)
Casual Western T-Shirt – Free: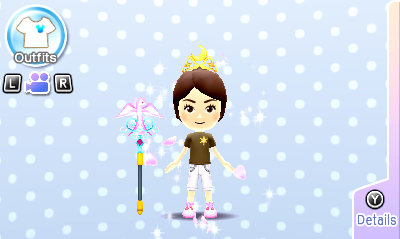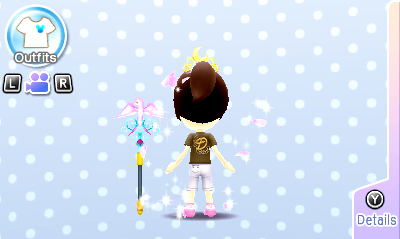 And Shiny Minnie Headband – Free: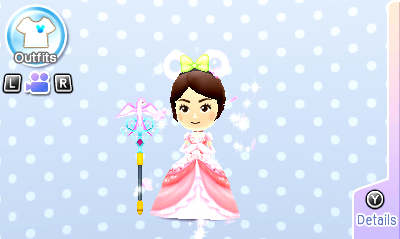 Also coming September 7th according to the notice Now out!:
Witches Pumpkin Lantern – Free: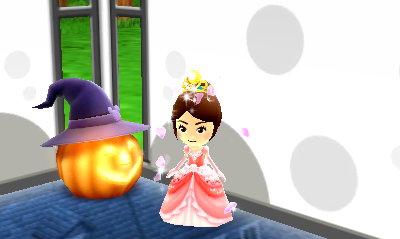 Seasonal Set Halloween – $1 – It comes with a Pooh Bee Outfit Recipe and an Extra Episode, Halloween Pumpkin: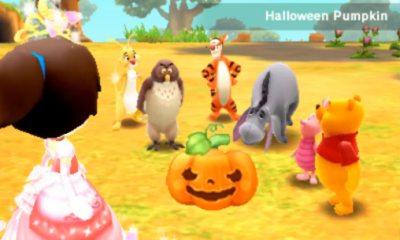 I was unable to make the full Bumble Bee Pooh costume (no moth scales and no luck getting them T__T) but you can see me make the head and show off the costume in the shop display along with seeing the whole Halloween Quest in this Youtube video of the stream I did today (September 7th):

So excited! It's nice to see so much DLC. I will update this post next week with the above stuff so look forward to it! Now updated!
It's also now "Fall" ingame so keep an eye out for new items in Scrooge's shop and new favors too!
Note: I received the game early from Nintendo. Thank you, Nintendo! 😀 If you are interested in Disney Magical World, you may want to look into picking it up!