Posted by: Jen | on July 6, 2015
If you haven't watched the trailer/PV yet for Disney Magical World 2, I'd highly recommend doing so before you continue reading as I will be talking a lot about stuff in this trailer along with pictures.

So, to start, I think this image from the end is likely what the worlds will be: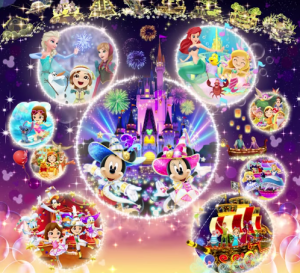 That said, MANY characters seemed to have their own special areas–it may just be not as big as a World in this game, but closer to the hubs in the last game.
Speaking of which, Castleton is huge in this game: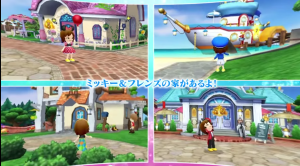 There are so many different areas and it just looks amazing: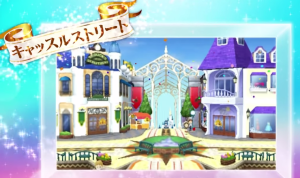 Besides the characters from movies, more general characters from the various old Disney shorts will be showing up too!:


At the moment, there is no confirmation if all the characters will be back, but I find it very likely.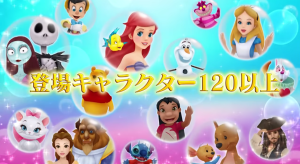 I mean, just look.
These were all the characters & series shown in the trailer–a * means they showed a world, a ~ means they showed an area (either for the parade or something else), but no clear idea if it'll be a new hub world:
-Unsurprisingly, Mickey, Minnie, Donald, Daisy, Goofy, and Pluto 😛
-Rapunzel & Flynn from Tangled ~
-Elsa, Anna, and Olaf from Frozen *
-Ralph and Venelope from Wreck-it Ralph ~
-Ariel, Flounder, Sebastian, and King Triton from The Little Mermaid *
-Peter Pan, Tinkerbell, Captain Hook, Smee, Wendy, John, and Michael from Peter Pan ~
-Stitch, Lilo, Jumba, Pleakley, and Nani (and let's be honest, Angel will most likely be here too) from Lilo and Stitch *
-Alice & The Queen of Hearts – Alice in Wonderland *
-Jack Skellington, Sally, and Zero – Nightmare Before Christmas ~
-Marie – The Aristocats ~
-The entire Beauty and the Beast Cast ~
-The Entire Winnie the Pooh Crew *
-Snow White and the 7 Dwarves *
-Aladdin, Jasmine, and Genie ~
-Captain Jack Sparrow
-Cinderella and Prince Charming ~
While there's no confirmations for Captain Jack, Aladdin, and Cinderella, considering they all had worlds last time and it seems at least two of the worlds are returning and being expanded, I find it likely the others will get worlds again. As it is, with such a big hub world I have really high hopes maybe we can get more areas through DLC and DLC continued for much longer than the first game.
Unfortunately, it seems you will be fighting ghosts again, but the actual worlds look even more amazing in this game and it seems there is a lot more to do. Cafes will also be returning with a stage that it seems you can have performers on: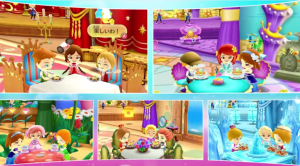 Due to all the dancing minigames, I feel that will be taken into some account with the stage and performers. I hope there is a bigger item limit for the Cafe this time. Besides the Cafes though, all previous activities will be returning along with more. The only one I'm not sure about is the Card Album, but I wouldn't be surprised to see it back. Also, it seems Minnie's outfit I mentioned in the last entry is a possible dress you can get so yay: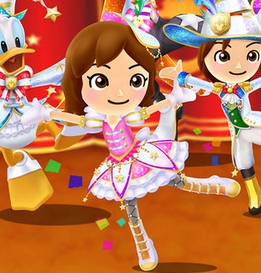 Also, if you buy the CD for the theme song of the game, you will get a downloadable code for her outfit: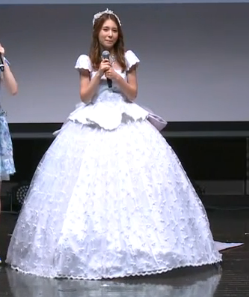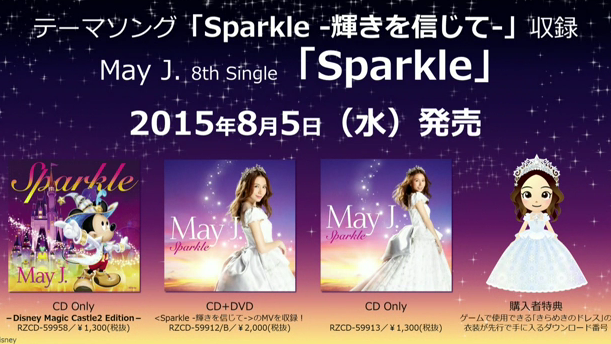 Which is REALLY cute and I hope there is a way it comes over as I doubt they can do the CD Promotion here unfortunately.
AND THERE WILL BE SO MANY ITEMS: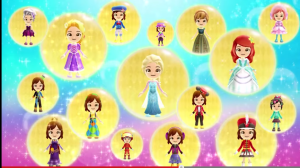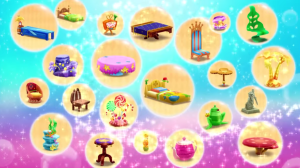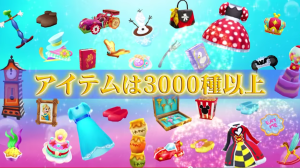 Plus early purchases will be getting a download code for the Frozen Fever costumes and even better: If you have saved data for the first game, you get a gold mickey balloon and a ticket for some pecos which is really really cool. I kind of wish you could transfer some of your stuff too though! (Big thank you to NyaChan AKA ProfessorBel for these lovely extra tidbits!):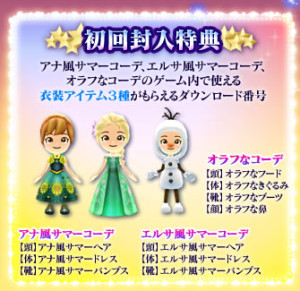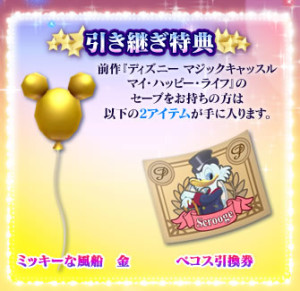 Crossing my fingers for online play T~T That is just such a big thing I really hope they do.