Posted by: Jen | on May 16, 2014
So, it's been 2 weeks since the last items were available to download 😀 This time, the Nintendo Zone gives us 5 new dishes (yep! FIVE). Just to clarify though, the Nintendo Zone only gives you one recipe–all 5 are on that one recipe.
Feathered Hat Rice Scramble – Roc's Feather, Beefy Acorn, and Eggfruit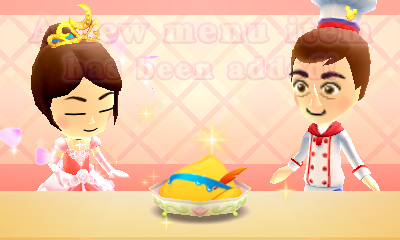 Twinklestar Pizza – Sweet Tomato, Big Bad Mushroom, and Milky Way Mushroom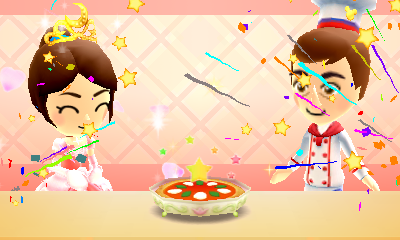 I like the bowl :3
Spouting Macchiato – Cocoaberry, Milkberry, and Rockcandy Rock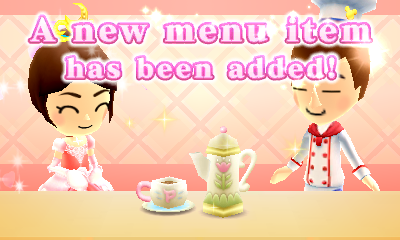 The Teapot is so cute.
Chocolate Pixie Medals – Cocoaberry, Twinkle Mushroom, and Butterynut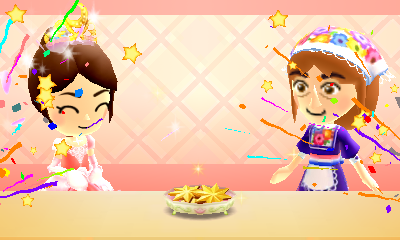 Cuuuute T~T
Fairytale Tiramisu – Exotic Coffee, Mixed Cocoaberries, and Extra-Creamy Chestnut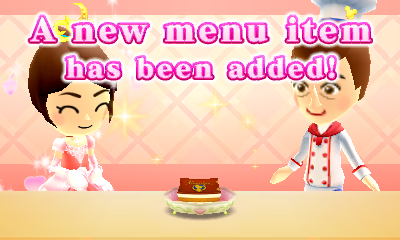 So cute T~T It looks like a book (and also kind of like a music box).
The next items should be some decorations–the fish bowls, a cabinet, and a wall-clock 😀 The final drink will be in the 2nd to last items we get!
Note: I received the game early from Nintendo. Thank you, Nintendo! 😀