Wand
now browsing by tag
With the Mickey Party done, I was able to use my last Big Bad Mushroom to try a Western Party and well…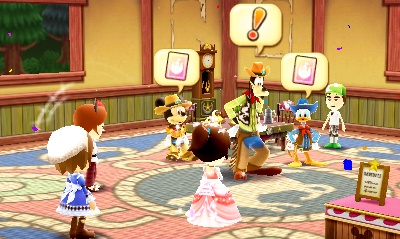 😀 😀 😀 YEEEEEES!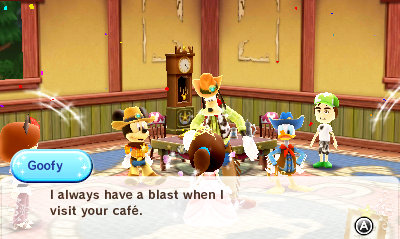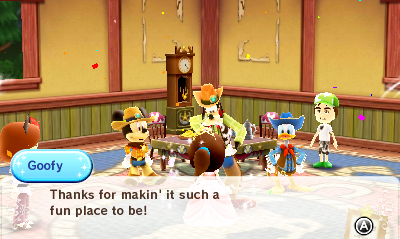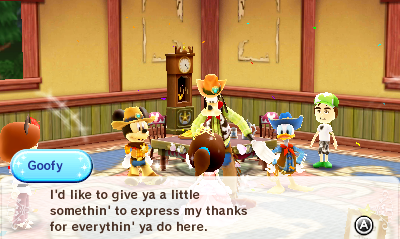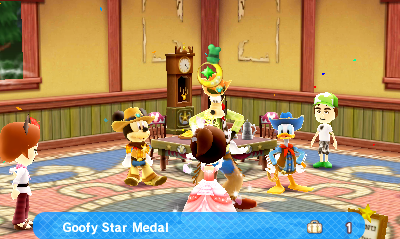 So happy T~T I even took a picture to memorize the moment: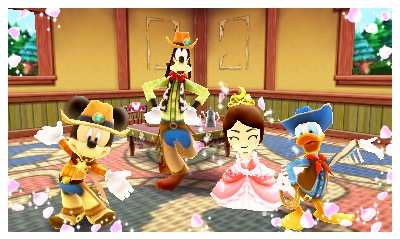 I wonder if the fact that it's a Western themed day helped at all… Regardless, the final wand!: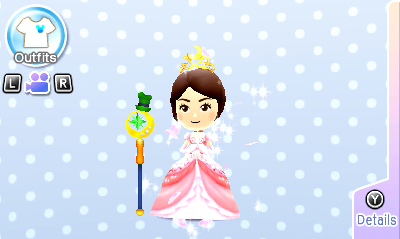 I still need 3 more Minnie Medals for some of her clothing, but that's not too bad. However, since I finished getting all the Secret Wands, a special video for everyone!:

Each themed wand has it's own special "heavy" magic attack and combo attack and I wanted to show off each 🙂 Plus, the appearance of the spell varies based on if you use the normal wands, the Secret Wand, or the DLC wand. While Cinderella's, Wonderland's, Aladdin's, and the Pirates of the Caribbean Wands can only be effective in their specific worlds and the Castleton Dungeon (The power and health will drop to the basic wand otherwise), Minnie's, Mickey's, Goofy's, and Donald's can be used everywhere.
Note: I received the game early from Nintendo. Thank you, Nintendo! 😀 If you are interested in Disney Magical World, you may want to look into picking it up!