Alice
now browsing by tag
I'm super excited as this caught me completely off guard. I wonder if getting a ! for every combo you can gives you a higher chance? As I haven't held too many Wonderland-themed parties. But yes, when I saw Alice with a !, I pretty much cheered.
Soooo excited. Going to work even harder to get all the stuff I need for the other !'s in other themes T~T And of course, I took a photo to celebrate: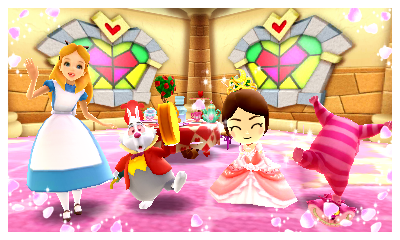 I want the Cinderella one the most, but I'm having an awful time getting what I need for it T__T
Note: I received the game early from Nintendo. Thank you, Nintendo! 😀 If you are interested in Disney Magical World, you may want to look into picking it up!