Nightmare before Christmas
now browsing by tag
So, I expected to write an entry sooner, but I still have been unable to get Donald and Goofy to show up! My only guess is I need to have a full combo or, well, at least higher. I only need the wallpaper to finish off the Halloween Set (and just the Counter for the Spooky Set), but I've unfortunately had no luck 🙁
Regardless, it's the first of the month which means new DLC! Unfortunately, it's just another free shirt this month.
And thankfully, I did finally get the counter in the favors for this morning! …But I still need the wallpaper for the Halloween theme which is what I still need a picture for… (With Spooky, I just need a picture with Jack and Zero outside the cafe. One favor left to go!)
As for stuff that has happened in the last two weeks… well: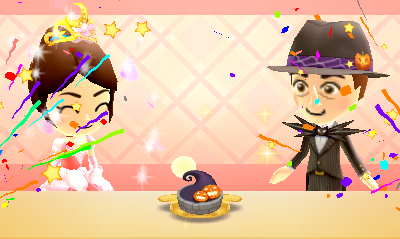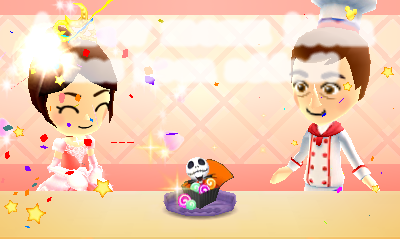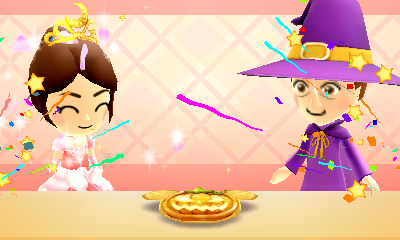 I unlocked the rest of the recipes! I also got the rest of the Fall Items.
I managed to make the Giant Carrot outfit: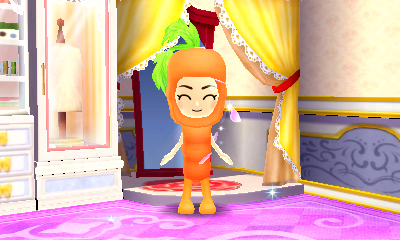 Which is actually what I needed for the last recipe so I managed to get it just in time!
I also managed to get a photo with Daisy in her Halloween outfit (and another with Minnie):

And even got a picture with Jack inside (he required less than Donald and Goofy, honestly…):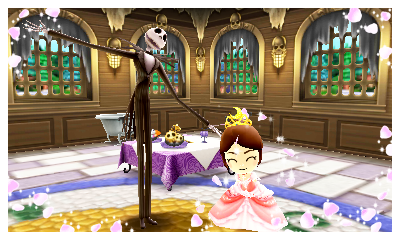 His tallness surprised me a lot: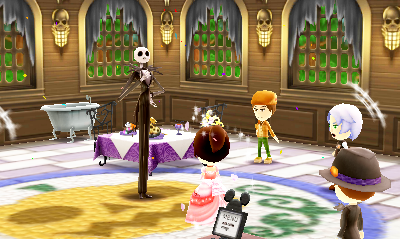 Plus finally get photos with Grumpy and Happy (and Snow White joined in) and Phil (and Hercules joined in):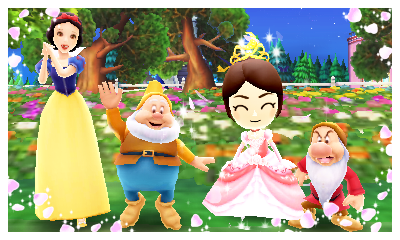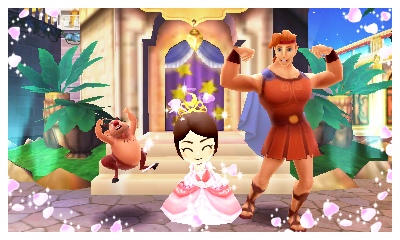 Meanwhile, Zero and Jack are now in Castleton (with just one favor left for the special outside the Cafe picture!)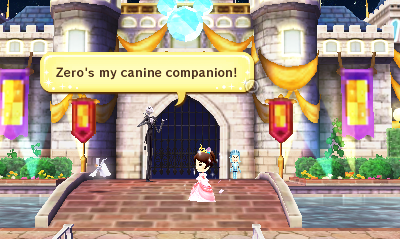 But yes, let's hope I get the last recipe I need before the month is up and Halloween is over! And that Jack shows up with his last favor soon…
Note: I received the game early from Nintendo. Thank you, Nintendo! 😀 If you are interested in Disney Magical World, you may want to look into picking it up!